Showing posts from: Products
---
---
New Document Tree for easy navigation
RSpace Version 1.50 was released in April with new features requested by our users. The highly anticipated Document Tree feature allows users to see where they are in their document / folder / notebook hierarchy and makes it easy to jump between documents. You can also drag and drop items from the tree to the current document to instantly create traceable links to those items.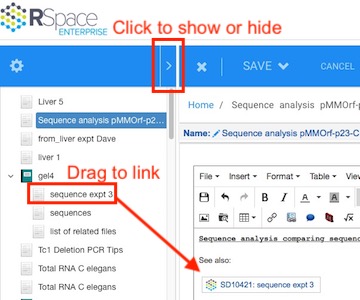 Contact us. We'll be happy to set up a webcast demo of this or any other features of RSpace ELN.
Communicate better, slacker…
Users who use Slack are already making good use of our built-in support for this communication app. We have extended this functionality by creating some simple "slash apps". Learn more about these here. We would love to hear about other slash apps made or suggested by our "slackiest" power users!
For additional details about other new features and improvements, consult the changelog. Don't forget to visit our website, blog, and YouTube channel for more insights on upcoming features, usage tips and events.
---
---
---
---
---
---
---
---
---