Expanded permission options for P.I.'s + support for formatted code snippets
The RSpace API was built to ease integration with the research data tools you already use. With every release we expand our API's capabilities, but to make sure that this tool will be really useful for your organization, we need your input:
What would you like to connect to your ELN?
What data do you want to ingest, read, or write?
How would you like incoming data from diverse sources to be represented and organized in RSpace?
Send us an email or tell us your ideas using the built-in live chat.
What's New in RSpace 1.44?
In response to customer input, sysadmins can now allow PI's to choose 'edit-all' permission for all work created by anyone in their LabGroup. The ability for a PI to choose the option to edit all work in their lab can be turned on and off by the system admin for your server. This allows organizations to decide if they want to support this policy.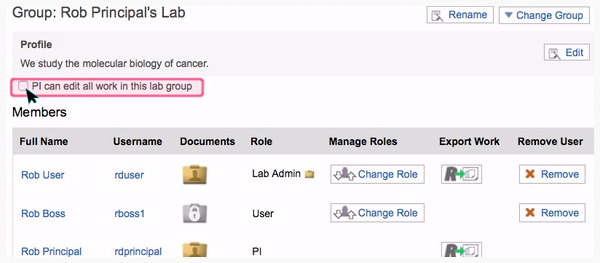 New code snippet options are now available, too, with improved support for inserting formatted code snippets into the text editor, including JSON, R, SQL, LaTex, and MATLAB. This will make RSpace more broadly useful as a way for computer and data scientists or "casual coders" to show downstream audiences exactly what analyses they performed on their data or show critical code snippets they have used in their work.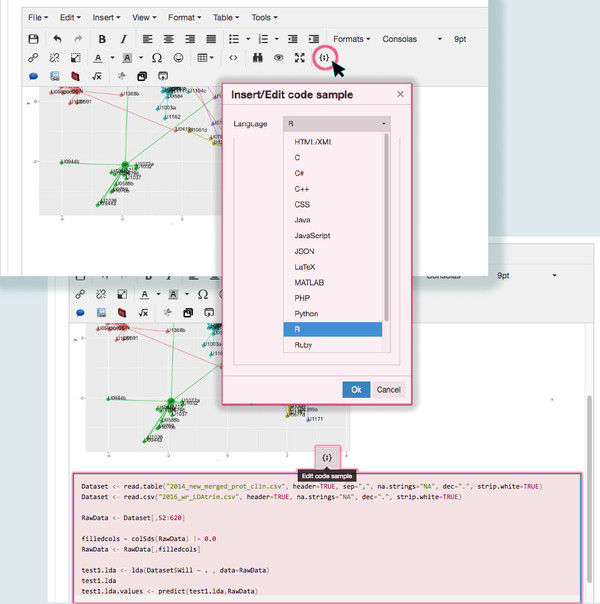 As always, if you have feedback, questions or suggestions, please click the RSpace help button at the bottom right of the RSpace interface to start a live chat session with an RSpace product specialist!
It looks like this >> 

---