In the last few months we have added lots of new features and refinements to RSpace Version 1.49, from expanded calendar functions to a "quick peek" glance into your document files:
Keepin' it simple… 
We streamlined the main edit toolbar and tucked away icons for some of the features you don't use every day. You can still find those features in the dropdown menus. We also added new "Science Tools" and "Online Tools" dropdowns to make it easier for scientists to conveniently perform simple calculations and lookups many scientists use in their research.

Let us know what sorts of other tools you would like to see in those dropdowns.
Let me add that to my calendar….
RSpace has included integration with your main system calendar for quite some time, but we have now made it easier to access that feature from the workspace with the new "Create Calendar Entry" icon, which creates downloadable .ics files linked to selected RSpace resources.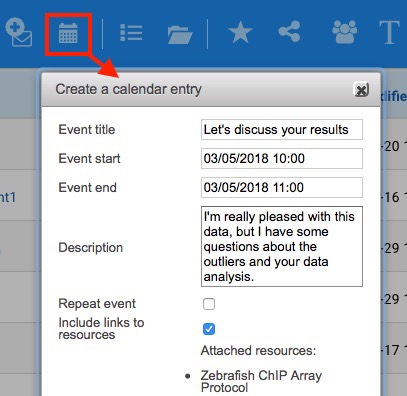 What's in that doc… ?
As RSpace offers more and more ways to link things together, and as the amount of data in your system grows, it can be hard to remember which links point at which documents. To help jog your memory, we have added visual previews in the "info" windows for embedded links, so that you can see what the linked document looks like without leaving your current location.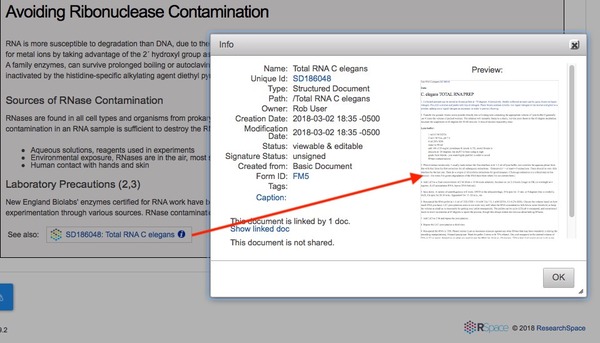 For additional details about other new features and improvements, consult the changelog. Don't forget to visit our website, blog, and YouTube channel for more insights on upcoming features, usage tips and events.
---