RSpace help options include real-time chat, email and phone support. With RSpace you always get fast, reliable, knowledgeable assistance whenever you need it.
RSpace was designed by researchers. Our professional training and support is the best in the industry because we know your workflows and understand your challenges. We can assist you with every stage of the deployment with responsive, ongoing, committed vendor support.  Our experienced trainers and simple, fast GUI will assure rapid adoption and our RSpace ELN help team is responsive and professional.
New to RSpace or ELNs?  Click the RSpace help icon on the lower right of the interface to access our video guides and documentation.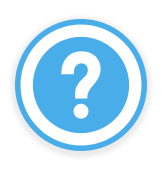 If you have questions, click "Chat with us" to initiate a live chat session with our support team, or use the search tool to locate articles in our clear online documentation.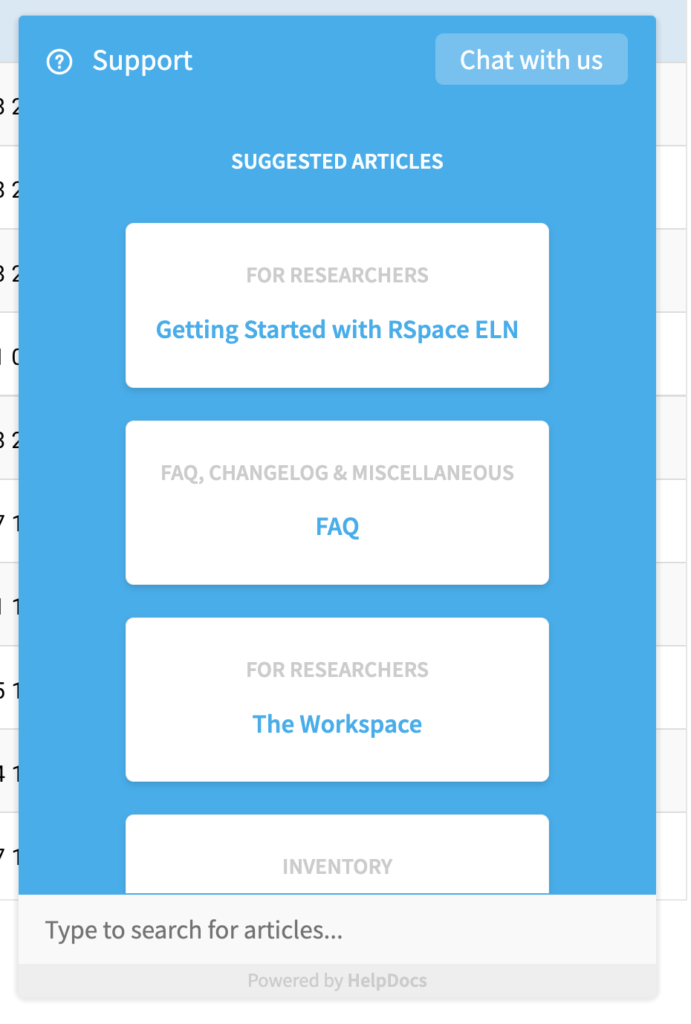 If you prefer, you can also email us directly. Whether you are a researcher, a PI of a busy lab, or an IT professional with an on-site install, we are standing by to assist you with both technical issues and advice about how best to capture and organize data in your Electronic Lab Notebook.
Full documentation is also available here.
Our North American support team is also directly accessible by phone. Just call 614-407-4547.
If you are a serious RSpace ELN user who wants to get the most from the system via a more in depth, 90 minute, pre-recorded video training session, click here: https://recordings.join.me/6fKNwnsIrU-pYJHP0kAZBw