Founded by Rob Day in 2013, Lab-Ally LLC sits at the strategic nexus of scientific research, data management, collaboration and commercialization. Our clients include universities, government laboratories and biotechnology companies working in the life-science, biomedical, pharmaceutical, environmental and informatics fields.
Lab-Ally LLC Capabilities – Overview
We can provide assistance with every part of the research life cycle including the location of hard-to-find materials, human tissue samples, and 21cfr11 data management via selected ELN and LIMS software solutions, as well as the formation of strategic alliances to help your organization grow. We can also assist you with the recruitment of CLIA certified CROs, immunohistopathology & genomic labs, validation specialists and other research service providers that can help you complete key studies. When you are ready, we can connect you with design and engineering partners who can help you turn your early stage technologies into mass produced products, and we can even help you market and sell those products too.
Our business relies upon our ability to identify our customer's scientific, data management or business bottlenecks, then match those customers with complete solutions that can be provided by us, or by one of our many partners. Whether you are a lab that needs to tackle stubborn barriers to efficiency, a research director who needs help sourcing materials, or a business manager ready to form partnerships that can help you to commercialize a great idea, talk to Lab-Ally LLC; your partner in collaborative science.
Lab-Ally LLC – Reputable, Reliable and Responsible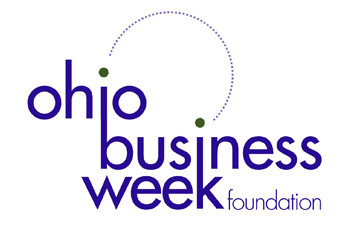 Lab-Ally is committed to education and is a proud sponsor of Ohio Business Week Foundation. OBW is a non-profit 501(c)3 organization funded by donations from corporations, professional organizations and individuals. For more than 20 years, the foundation has organized week-long summer programs on the campuses of central Ohio Universities. These programs have given nearly 6,000 high school students the opportunity to experience college life and explore hands-on entrepreneurship in ways unmatched by the traditional high school setting. Special attention is given to recruiting at-risk students who benefit from the collegiate environment and exposure to industry and peer group role models. Learn more about the OBW program and hear how it helps Ohio teenagers in their own words in this inspiring video.
Lab-Ally is fully registered with the US government's System for Award Management (SAM), and have also been assigned a CAGE Code through the Defense Logistics Information Service (DLIS), so that we can more readily assist entities working with the federal or foreign governments.


BioOhio is the lead organization for the bioscience industry in the state of Ohio, with the mission of facilitating research, education, and biotechnology development. It is the Ohio affiliate for global bioscience associations AdvaMed, BIO, MDMA and PhRMA. Lab-Ally is a Core Member of BioOhio.
Lab-Ally LLC is a member of the Greater Powell Area Chamber of Commerce.