Showing posts from: SAM
---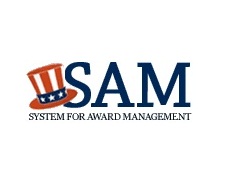 Lab-Ally receives cage code / SAM registration.
Lab-Ally is proud to announce that we are now fully registered with the US Government's System for Award Management (SAM), including assignment of a CAGE Code through the Defense Logistics Information Service (DLIS).   The CAGE Code is a an identifier for contractors doing business with the Federal Government, NATO member nations, and other foreign governments.
With this development, we are better positioned to provide support to research and development institutes or corporations working in concert with US Government Departments of Energy, Agriculture, and Homeland Security Research, as well as National Institutes of Health, the Environmental Protection Agency, and the NOAA.  In fact, several of our customers are already engaged in cutting-edge, government-funded research. Government organizations often need to use 21CFR11 compliant document management software like CERF ELN in order to meet strict requirements for data integrity and demonstrable records provenance.
---